45 Years of Professional
Cleaning
Carpets • Rugs • Upholstery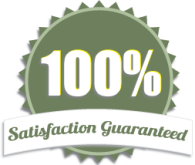 Coastal Cleaners: Trusted Cleaning Services in Greater Victoria since 1973
We at Coastal Cleaners are proud of the reputation we've built within the Greater Victoria community over 45 years by providing high-quality, dependable cleaning services. We're happy to share some feedback we've received from our clients and invite you to tell us about your experience with Coastal Cleaners by sending us your testimonials on our convenient eform.
A Lovely Person to Deal With! 
Thank you for the wonderful job you did cleaning our 3 wool carpets…..they look like new again! Also, Andrew was very kind to help us lift our very heavy sofa and help make sure the rugs were all exactly in their right, original positions. We found him very polite and a lovely person to deal with!
I will recommend Coastal Cleaners to my friends and family, and anyone who asks if I know where to get their rugs cleaned.
– Laurel and Bob
An Outstanding Job 
Great service, great value for my dollar. They did an outstanding job and I would highly recommend them to friends, coworkers and family.
A Professional Job 
Coastal Cleaners does an outstanding and professional job. We use them for our offices as well as for our personal residence. Thanks for making us look so good.
The Carpet Looks Almost New! 
We have tried other cleaners in the past and no one could get the spots out of our 20-year-old carpets. Coastal Cleaners was not only able to remove all of the spots, but also the carpet pile looks almost new – I never would have believed it if I hadn't seen it for myself.