45 Years of Professional
Cleaning
Carpets • Rugs • Upholstery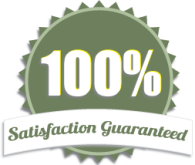 Frequently Asked Questions about Carpet, Rug & Upholstery Cleaning
We at Coastal Cleaners field many questions about carpet cleaning from our clients. Below are answers to more common questions.
Have a Different Question?
A. First, make sure to vacuum regularly with a good-quality vacuum. That will help you get rid of all the dirt, even the dirt you can't see with the naked eye. Just having the right equipment can help you keep your carpet cleaner.
If you're trying to clean up a spill, it's important to use products that don't need to be rinsed after – don't use laundry soap or hard flooring cleaners. Instead, add one drop of dish soap and a tablespoon of white vinegar to a cup of water. Dip a white towel in the water and blot out the spill. Scrubbing can damage the carpet fibres, so only dab.
To keep your carpet looking its best:
Vacuum regularly
Clean spills right away
Have the carpet professionally cleaned at least once a year
If your carpet has a texture retention warranty, it will need a professional cleaning every year and a half.
Q. Is do-it-yourself carpet cleaning okay?
A. While we highly recommend at least yearly professional carpet cleaning, here are some guidelines for cleaning your carpet yourself:
Carefully follow the manufacturer's instructions and don't over-apply detergent.
Rinse and extract thoroughly. Most "home use" machines have very low water lift, which means to get out most of the water you might have to go over the area more than once without water in the machine and only using the suction setting.
Use a machine with a built-in heater. Water in the machine should be at less than 200 degrees Fahrenheit at all times during the cleaning.
Do not use any solution that is not specifically formulated for carpets. To avoid voiding your warranty, don't use cationic solutions or chemicals with a pH greater than 10.
Remember that maintaining your warranty will need a professional cleaning at least every 18 months.
It's very important to remember that do it yourself methods are not recommended for wool, silk or other delicate fabrics due to the high risk of damage.
Q. Do cleaning spotters and/or solvents harm the stain resistance properties?
A. Some solvents will affect colourfastness, cause more staining and detrimentally impact your carpet's stain resistance. You should always do a small spot check to assure that the solvent is safe on your carpet. It's crucial to only use products specifically made for carpets or upholstery. If your carpet has natural fibres, only use products that say they're safe for those kinds of fibres.
Q. Do you apply a deodorizer or sanitizer to a carpet after cleaning it?
A. Having our team apply a deodorizer or sanitizer to your carpet after cleaning is an optional treatment that we highly recommend. In the meantime, don't use baking soda or other powder deodorizers, which can damage the carpeting and be very hard to remove.
Q. Is it recommended to have a carpet protector applied every time I get my carpets cleaned?
A. Absolutely! Having the professionals at Coastal Carpets apply a carpet protector to your freshly cleaned rug, carpet or upholstery acts as insurance to prevent soiling and spills from leaving a permanent stain. The carpet protector we use is Scotchgard™ Protector, which is a fantastic product for all fabric types. Its stain blocking, liquid repelling formula dries clear and odourless – you won't even know it's there!
Q. Will I void my warranty by applying a carpet protector?
A. Using a fluorochemical-based (water-based) carpet protector product will not void your warranty. Solvent or silicone-based treatments may invalidate the warranty. Coastal Cleaners only uses 3M Scotchgard™ (fluorochemical-based) treatment.
Q. How frequently should I get my carpets cleaned?
A. The answer depends largely on how much traffic your carpet receives. Low-traffic area carpets can go 12 to 18 months between professional cleanings, but high-traffic areas may need to be cleaned more often. Factors to consider include: traffic, soil level, vacuuming schedules, spot cleaning schedules, professional interim cleaning schedules, and restorative cleaning schedules. Households with pets, children or smokers should have their carpets cleaned professionally two to four times each year. We also suggest vacuuming once a week to get rid of allergens and keep the area well maintained in between our visits.
Remember: It's important to follow the carpet manufacturer's recommended cleaning schedule to maintain your warranty.
If you have:
Residential Carpet Cleaning Frequency Chart
Carpet Owner/Maintainer
Professional Carpet Cleaner/Restorer
Traffic Soil Rating
Vacuuming
Spot cleaning
Heavy-Use Area Cleaning
Restorative Cleaning
Light Soil
1 x per week
Daily or as soon as spots are noticed
Traffic areas every 12 to 18 months
Every 2 years or per manufacturer warranty
Normal Soil
(families with children, seniors)
1 to 2 x per week
Daily or as soon as spots are noticed
Traffic areas every 6 to 12 months
Annually
Heavy Soil
(families with pets, smoking)
2 to 4 x per week
Daily or as soon as spots are noticed
Traffic areas every 3 to 6 months
Semi-Annually (2 x annually)
Extreme Conditions
(large families, multiple pets)
Daily
Daily or as soon as spots are noticed
Traffic areas every 2 to 3 months
Quarterly (4 x annually)
Q. Are all professional carpet cleaners alike?
A. No, just because someone advertises themselves as a "professional" carpet cleaner, it doesn't mean they have the expertise, equipment and certification to provide the same level of professional service as Coastal Cleaners. Your carpet cleaning professional should be certified by the Institute of Inspection, Cleaning and Restoration, which is earned through comprehensive training and examinations. This certification will show that your technician has the expertise to handle your carpet cleaning needs in a professional manner.
Information about Scotchgard™ Protection
Q. How does Scotchgard™ Protection work?
A. Scotchgard™ provides effective carpet protection by surrounding each fibre with a liquid repelling, stain blocking formula that works without changing the feel or look of the carpet. It's a simple, one-step application that dries clear and odourless. This product is not only ideal for standard fabric types by it is also a great choice for your delicate fabrics and upholstery.
Q. How long does Scotchgard™ Protection last?
A. Scotchgard™ Protection should provide long lasting benefits if proper maintenance is performed between treatments. However, any hot water extraction cleanings will eventually diminish the protection. For optimal results, 3M recommends that you reapply the protector after every hot water extraction, as well as at least after every second HOST® dry extraction cleaning. Foot traffic removes Scotchgard™ from a carpet after around 1-3 years.
Q. Why doesn't water "bead up" on a carpet treated with Scotchgard™ Protection?
A. Some carpet fibres may not exhibit the beading that you think of when you talk about Scotchgard™ Protection. This happens when there are spaces between loosely woven carpet piles. However, this should not affect the effectiveness of the application.
Q. Does Scotchgard™ Protection "waterproof" carpets?
A. Scotchgard™ Protection isn't meant to be a waterproofing agent for carpeting. However, the product will still provide improved resistance to water-based liquids.
Q. Is Scotchgard™ Protection safe for children and pets?
A. Yes, they are safe and have been safely used in homes for more than 65 years. All Scotchgard™ products have undergone extensive testing before being sold to the public.
Q. How should I clean a carpet with Scotchgard™ Protection?
A. Soil can greatly hurt your carpet's appearance, so it's recommended to vacuum frequently. Using a beater-bar or rotating brush on your vacuum will raise the carpet pile while it removes soil. You should also clean up spills immediately, making sure to blot the area instead of rubbing or brushing.
Q. Are competitors' products the same as Scotchgard™ branded products from 3M?
A. No. It's important to the life of your carpet that you chose only high-quality cleaning products. 3M is very distinct in how it creates and tests its products. It's a brand well-known for working with specific natural and synthetic carpet fibre types. This ensures optimum performance on any given carpet.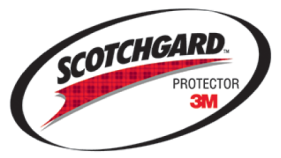 Scotchgard™ Protection is a highly advanced formula which can be applied to fabric or carpets during manufacture or directly to finished textile upholstery. It works by locking onto each fibre of the fabric to create an invisible, hard-wearing shield which doesn't affect the look, smell or feel of your carpets or home furnishings. What it does do is offer protection against dust and dirt, right through to tough greasy stains caused by substances like butter and salad cream. Most liquids, including oil, simply "bead up" on the surface to be blotted away. If spills do soak in, Scotchgard™ Protection allows them to be removed more easily. So cleaning and vacuuming carpets and home furnishings is more effective, helping them look newer for longer. Scotchgard™ Protection's exceptional properties ensure all your carpets and home furnishings can be taken care of.
Scotchgard™ Protector Has Many Benefits
Applying a protectant to a freshly cleaned carpet is an important and integral part of maintaining the life of your carpets and upholstery. The majority of carpets produced today have a protectant applied at the mill. Most people believe the main purpose of a protectant is to prevent staining, although this is a part of the benefit, it is not the biggest advantage or the main purpose. Carpets are protected from the mill to greatly reduce wear and tear of the carpet fibres, from the soils we drag into them.
This is a large part as to why many manufacturers are giving out 10-year wear warranties. Soil simply cannot get into a sealed fibre and turn it into those useless tuffs that fill your vacuum bags, like an unprotected fibre. A protected carpet will allow your vacuum to pull out 28-35% more dust and dirt particles every time you vacuum. Another big plus is that it is great at preventing many spill and spots from being permanent stains. No stain protectant is 100% stain proof, so some things will permanently stain even the most protected fibre, depending on the temperature, amount and type of spill.
3M Scotchgard™ protects carpets in four major ways:
Protects against liquid spills
Resists soil – promotes more effective cleaning
Enhances stain resistance worn by traffic
Resists oil penetration
If it is worth cleaning… it is worth protecting!!!
In the last three decades, concern over the quality of indoor air has increased. Homes, schools, and offices have been made more airtight in efforts to reduce energy costs. Reduced fresh air exchanges and more time spent indoors have increased exposure to airborne contaminants. At the same time, although not necessarily related, there has been an epidemic increase in asthma and allergies. Airborne particles, allergens or chemicals can trigger allergic reactions and asthma attacks.
Carpet Acts as a Filter
Carpeting has been an integral part of the indoor environment. Studies now show that in addition to providing warmth and reducing noise, carpet acts as a filter. Its dense fibre construction has the ability to trap and retain airborne dust, allergens, small particles and fumes, keeping these contaminants and allergens out of the air you breathe.
The "Trapping Effect" of Carpet
Particles, pollen, dander and allergens, which are all light enough to be carried with the wind and too small to be seen, move around the indoor and outdoor air. Eventually, they settle out on horizontal surfaces. Although dust on bookcases and floors is easily seen, settled dust in carpet is not as visible. According to published research in the American Industrial Hygiene Journal by the University of Public Health in St. Louis, Missouri, carpet is perhaps the most important reservoir of airborne dust, and its contained allergens. The retention or "trapping effect" of carpet keeps contaminants and allergens out of the air.
Hard Flooring vs. Carpet
Reports of biocontaminants found in carpet dust samples have often been taken as evidence that carpet is the source of these contaminants, and will release them into the air. But studies that have taken air and surface samples now show the reverse is true. A year-long study in two non-problem schools comparing hard flooring vs. carpet flooring, found significantly higher airborne levels of biocontaminants over the tiled floors than over carpet. Compared to hard floors, studies now show that when carpets are regularly cleaned, their capacity to hold settled dust and allergen out of the breathing zone is most effective.
When an air filter is working, it becomes full with use, and this trapped load diminishes its capacity to filter. Although most people routinely replace furnace filters and vacuum cleaner filters, they do not replace carpet very often. Instead, they clean carpet. Research also shows regular carpet maintenance maximizes the ability to trap particulates as they settle from the air.
Some More Facts about Indoor Air Quality
Most people are aware that indoor air quality is a major issue in many homes, but do we really know the facts? Please read some of the indoor air quality facts that are listed below, you will probably be quite shocked:
Most homes generate about 40 pounds of dust per year for every 1,500 square feet of space
About 40,000 dust mites, a common cause of household allergies, can be found in only one ounce of dust
Because they breathe faster than adults, children inhale 50% more air per pound of body weight than adults and are especially sensitive to air quality problems
The EPA ranks indoor air pollution among the top five environmental risks to public health
EPA studies indicate that indoor levels of many pollutants may be 25 times, and occasionally more than 100 times, higher than outdoor levels. In general, indoor air is four to five times more polluted than outdoor air
More than 15 million Americans are estimated to have asthma, including one in 13 school aged children
In the last 30 years, the number of people with asthma has gone up by almost 60%
Over 2.6 million Canadians over age 12 and 12% of children under 12 suffer from asthma-related breathing problems
While some minor stains can be removed if properly spot cleaned, the best results can only be achieved with professional carpet cleaning services. This is because we have the training, expertise and special products tailored to specific spills, thus greatly increasing the likelihood of the stain being removed properly and without damage to the carpet.
If you attempt to clean the stain yourself, avoid using any household products on your carpets, area rugs or upholstered furniture as they WILL cause permanent damage that might only show up days or weeks later or during a cleaning. People often attempt spot removal with cleaning agents made for hard surfaces (eg: Windex®, Fantastic Spray) or for clothing (eg: Shout®, Wisk). These cleaners may discolour and damage your rug, carpet and upholstery.
Spotters made for carpet and or upholstery cleaning may be used as long as manufacturer's instructions are implicitly followed. Realize though, that these are "Band-Aid" solutions and not a replacement for professional cleaning.
Just as you wouldn't use spotters on spills that occurred on your clothing and consider the item to be clean without it being washed, a carpet that is spotter-cleaned is not thoroughly clean and will still harbor residue from the cleaning product and from the initial spill.
Our recommended cleaning procedure (after blotting up all you can with a clean terrycloth towel) is the use of a solution made of one drop only of dishwashing detergent and one tablespoon of white vinegar, mixed into one cup (8 ounces) of warm water. DO NOT POUR solution onto carpet. Dip a clean terrycloth rag into the solution. Use a rubber mallet or even the heel of a shoe to tamp the damp cloth containing the solution onto the carpet fibres. Keep doing this and changing the cloth until no colour is being transferred to the cloth. After each application of the detergent and water, be sure to blot any excess moisture with a clean white cloth. Always blot from the outer edge of the stain, moving towards the middle to prevent spreading. Do not scrub, as this could damage the fibres and cause fraying. On more difficult stains or larger areas, you will require a professional cleaning.
Insecticides that are sprayed along baseboards can create a colour change as well but will only be apparent after cleaning! Avoid the following dye damaging products near your valuable rugs: pool chemicals, dry bleaches, disinfectants, fade creams, pesticides, plant food, dandruff shampoo, tile cleaners, chlorine bleach, mildew fighters, glass cleaners and floor strippers. Many of these products when spilled don't show the effects until heat and moisture is applied. In many cases, the colour loss is permanent and expensive spot dyeing or repair is the only remedy that may be considered.
It is important that you inform us of any "home methods" and products used so that we know what products and procedures are required to ensure a fresh, clean, healthy and non-damaged carpet.