45 Years of Professional
Cleaning
Carpets • Rugs • Upholstery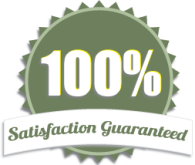 Enhance Your Indoor Air Quality with Carpet, Upholstery & Rug Cleaning in Greater Victoria
Coastal Cleaners is Victoria's source for professional carpet, rug and upholstery cleaning throughout the area. We're committed to providing a great experience for you and giving you the results you're looking for in a professional carpet cleaning. Satisfaction is guaranteed, so call us at 250‑598‑4747 today to schedule your appointment.
We can help protect your Persian or Oriental rugs using professional rug cleaning techniques.
Boat owners throughout Victoria appreciate our detail-oriented boat interior cleaning.
Boats and Yachts
Whether on fresh or salt water, the interior of boats and yachts can track dirt and contaminate easily. Both carpets and upholstery should be cleaned regularly. Our team of cleaning technicians have experience with both small boats and large yachts. You can trust in our expertise, so don't hesitate to set up your cleaning appointment.
Cars
If the interior of your car or truck is dirty, whether from muddy shoes or a spilled baby bottle, a simple cleaning from your home vacuum might not get it entirely cleaned. Our cleaning team will take care of your vehicle's carpets, leather seating, headliners and any fabric upholstery in the car (even on the doors). If you have any questions about what our car service covers, feel free to ask us while you make your appointment.
If you would like to inquire further regarding our services, please don't hesitate to
give us a call
 at
250-598-4747
.