45 Years of Professional
Cleaning
Carpets • Rugs • Upholstery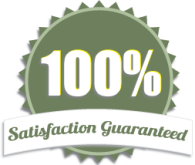 We Have a Cleaning Solution for All Types of Rugs, Carpets & Upholstery
HOST® Waterless Dry Extraction Carpet Cleaning
With HOST® Dry Extraction Carpet Cleaner, you'll be able to use your rooms right away with no down time! With traditional wet carpet cleaning needing on average 4-24 hours to dry, HOST® has become a popular option for many clients as your carpet will be left dry and ready to use immediately.
HOST® Dry Extraction Carpet Cleaner is a soft, natural product that is environmentally responsible and works in much the same way as an ordinary kitchen sponge. Just like you would use a sponge to wipe up a spill, or to wash and absorb dirt from a counter or wall, HOST® is used to wash and absorb dirt from your carpet fibres.
HOST® is not suitable for all types of carpets. Our technician will assess your carpet and discuss with you what cleaning option is ideal for your carpet type. For example, dry extraction is an excellent choice for broadloom and Saxony plush carpets, but is not suitable for modern Berber types of carpets.
Because HOST® is a dry carpet cleaning system, it carries the liquid ingredients to the carpet fibres in a controlled way. The soft, organic, natural HOST® sponges contain all the necessary liquid to dissolve and absorb both water based and oil based dirt. The sponges are moistened with water and a blend of Non-Toxic environmentally friendly ingredients. Because HOST® is a low moisture cleaning system, when we're finished cleaning, the carpet is dry and ready to use immediately.
Chemical and mechanical action is required to break the oil bond and pull the dirt away from the carpet fibres. The machine used with the system has two cylindrical counter-rotating brushes. These brushes gently massage the compound around each individual carpet fibre, right down to the bottom of the fibres. The dirt, soil, bacteria and dust mites are absorbed into the sponge compound. Then the sponge compound containing the loosened dirt must be removed. The machine has extremely powerful suction, and along with the counter-rotating brushes it ensures that up to 98% of contaminants, dirt, soil etc. are removed from the carpet. HOST® cleaning doesn't leave a sticky residue to cause rapid resoiling. It's that simple! Even Martha Stewart loves HOST®!
Hot Water Extraction (Steam Cleaning) Explained
The hot water extraction method or steam cleaning, as it is more popularly called, is among the most effective methods of carpet cleaning used today. This method does an excellent job in extracting soil, dust mites, pollutants and contaminants from deep in the carpet or rug pile and from the fabric of upholstered furniture.
Hot water extraction (steam cleaning) uses a combination of water pressure for agitation, hot water to increase reaction time, and cleaning agents to break down and emulsify soil. It also includes vacuum extraction to remove soil and cleaning agents once the carpet has been cleaned.
Coastal Cleaners Carpet Technicians will first pre-treat any heavily soiled areas and note any spots or stained areas. If required special products will be used to assist in safe removal of spots or spills.
Our hot water extraction (steam cleaning) equipment uses only fresh, clean water heated to and maintained at 200 Fahrenheit/93 degrees Celsius. Cleaning and rinse agents used are non-toxic, non-allergenic and environmentally friendly. Most of the solutions we use are Green Seal Certified and/or plant-based natural products. If restoration is needed due to extreme soiling, an industrial grade product may be required. You will be notified in these cases.
Carpet cleaning may not be rocket science, but it does involve a lot of chemistry! The effectiveness of cleaning depends a great deal on the effectiveness of the chemicals used along with the right temperature water. Some discount firms use an inexpensive "one type fits all" general purpose cleaner. At Coastal Cleaners, we tailor our products to the type of fibres, the degree of soiling and the types of contaminants to ensure you are getting the safest, cleanest results possible.