45 Years of Professional
Cleaning
Carpets • Rugs • Upholstery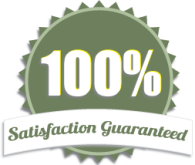 Non-Toxic Carpet Cleaning in Greater Victoria
Our Carpet Cleaning Eliminates Pollutants, Contaminants and Allergens – You'll Feel the Difference!
For hassle-free carpet cleaning services throughout the greater Victoria region, look no further than Coastal Cleaners! For more than 45 years, clients have enjoyed working with our family-owned and operated business as we strive to provide service that's second to none. Backed by a team of licensed technicians, we've been chosen time and time again thanks to our superior workmanship and commitment to perfection. We've even invested in state-of-the-art technology and have had our technicians take courses to become Certified Pet Urine Removal Specialists. With scheduled appointment times and no hidden fees, we also offer a satisfaction guarantee for your added peace of mind.
Hot Water Extraction (Steam Cleaning)
Often called "steam cleaning," hot water extraction is a highly effective cleaning process that can be used on various kinds of carpeting. We only use clean hot water (kept at 93° Celsius, or 200° Fahrenheit) and non-toxic, non-allergenic cleaning agents. We don't just pre-treat like other places, we will use proper spotters and work on areas by hand if needed to ensure that every effort has been taken to get carpets looking spotless.
HOST® Waterless Dry Extraction
At Coastal Cleaners, we proudly offer HOST® Waterless Dry Extraction as an option for cleaning Saxony or Broadloom Plush carpet in Victoria and the surrounding Vancouver Island communities. Using two counter-rotating brushes and special organic sponges which are saturated with GreenSeal Certified Non-Toxic Citrus Based Solvents, the machine will remove dirt, dust and other contaminants. HOST® doesn't leave a sticky residue and, because it's a dry process, you can start using your carpet right away.
Cleaning Products Safe for You & Your Pets
Because we are environmentally conscious, nearly all of the solutions used through Coastal Cleaners are Green Seal or EcoLogo Certified. This certification means that the cleaning or rinsing product used in your home has been evaluated and confirmed to be safer for both human beings and the environment. In our own small way, we're passionate about reducing our carbon footprint and helping our services stay safe for you and your family.
Go "Green" with Non-Toxic Carpet Cleaning in Victoria, BC
One of the great things about hiring Coastal Cleaners is that you can rest assured that you are getting true, guaranteed non-toxic carpet cleaning in Victoria, BC. We realize that there are not many options available for those who are seeking organically based, truly safe carpet, rug and upholstery cleaning products and systems on today's market. We saw the need for this option and are proud to offer you cleaning that you can feel safe with in your home, even if you suffer from allergies or health concerns. Traditional cleaners and detergents contain harmful chemicals, and when these are applied to your carpet you end up walking in them and inhaling them as they dry and are released into the air. This is why traditional carpet cleaning companies advise you to avoid walking on your carpet while it is drying.
"Green" carpet cleaning methods, as are used by Coastal Cleaners, employ natural and organic ingredients that will not harm you, your loved ones or your pets. Our products are biodegradable, non-toxic and they don't contain hazardous chemicals, so they have a negligible effect on the environment and on your health. Most of the products we use are so safe that you can even eat them!
Extend the Life of Your Carpets
Just like a favourite article of clothing will fade and lose integrity after repeated washings with harsh detergents or soaps, your carpet sustains damage every time it is cleaned with cheap, caustic products. Coastal Cleaners uses only green or non-toxic carpet cleaning agents in Victoria and this is very gentle on your carpet, which ensures that even if you're the kind of person who appreciates maintaining your carpets with regular cleaning, they will never sustain damage and will actually last longer than if you cleaned less frequently!
Non-Toxic Carpet Cleaning is Effective
Besides being safer for your carpets and healthier for you, the non-toxic carpet cleaning methods used in Victoria by Coastal Cleaners are at least as effective and often even more effective than traditional cleaning techniques. Studies have demonstrated that a deep cleaning with an organic solution, when performed by a professional, can remove up to 94% of contaminants in your carpets. This means you and your family can enjoy a clean environment without having to worry about allergies or exposure to harsh chemicals.
As the benefits of professional carpet cleaning using non-toxic methods become more widely known, consumers are more often demanding that cleaning companies use environmentally safe carpet cleaners in their homes. In fact, many homeowners are refusing to get their carpets cleaned at all if the cleaning company doesn't use an environmentally safe green cleaning product. Coastal Cleaners is proud to be at the forefront of this movement, offering our customers the "green" cleaning services they want at a competitive price. For more information or to schedule a service appointment at your location, please contact our office.