45 Years of Professional
Cleaning
Carpets • Rugs • Upholstery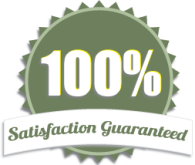 We Use Hypoallergenic and Environmentally Friendly Carpet & Upholstery Cleaning Products
Our Promise to You – For Your Health and For Our Planet
Non-Toxic. Non-Allergenic. Environmentally Friendly
Cleaning products used by Coastal Cleaners will:
Be non-toxic
Be non-corrosive to skin or eyes
Be non-sensitizing to skin
Contain readily biodegradable ingredients
Have low VOCs
Have environmentally responsible packaging
Contain no optical brighteners
Contain no ozone-depleting compounds
Contain no intentionally added carcinogens, reproductive toxins or heavy metals
Not be combustible
Not cause eutrophication (eradication of water-based organisms due to oxygen depletion caused by the decay of over-fertilized plant life such as algae)
Pass performance testing
To learn more about our environmentally conscientious services, please don't hesitate to give us a call at 250‑598‑4747.
We Use 100% Biobased Certified Products
Many of the products we use are certified 100% biobased, and are designated by the USDA BioPreferred® program for Federal preferred purchasing.
While there are no legal definitions of organic or natural, USDA defines BioPreferred® products as those that are composed in whole or in part of biological products or renewable agricultural materials, including plant, animal or marine materials. Products made from renewable resources reduce the demand for finite resources and are usually biodegradable or recyclable.
Green Seal Certified Cleaning Products – What Does Green Seal Certified Mean?
Green Seal Certification means that a product or service has been tested according to science-based environmental leadership standards, that it works as well or better than others in its class, and that it has been evaluated without bias or conflict of interest. This gives manufacturers the assurance to back up their claims, and gives purchasers confidence that certified products are better for human health and the environment. To earn the coveted Green Seal, a product must meet the Green Seal environmental standard for the category as demonstrated by rigorous evaluation, testing and a plant visit. By identifying, certifying, and promoting environmentally responsible products and services, Green Seal:
Improves the environment by reducing toxic pollution and waste, conserving resources and habitats, and minimizing global warming and ozone depletion
Increases health and well-being, particularly in populations most affected by product choice. Green Seal will protect babies, children, people with allergies, seniors and pets
Green Seal Certified products performs well as, and in most cases, better than conventional chemical products
Benefiting People and the Environment

Prism Care Corporation, a 100% Canadian-owned company, was founded in April 1999 with the mission: To benefit people and the environment. Their mission is very simplistic, but its impact over the years has been profound. Back in 1999, under our Prism Environmental brand, they were one of only a handful of companies marketing EcoLogo certified cleaning products. They set out to replace hazardous and toxic cleaning products in commercial facilities, one building at a time.
They worked tirelessly, researching the best natural, plant-based, sustainable raw materials and utilizing them in countless formulations to test their effectiveness. They listened intently to suggestions from all corners of our industry, particularly the cleaning staff of both large and small cleaning companies. It was important for them to work with and learn from these hardworking people, many of which were exposed to toxic chemicals every day while doing their job. They learned a lot and set out on a mission to develop the best performing natural, non-toxic products on the market. This is how Eco-Max was born.
Eco-Max products are now used widely across Canada in major banks, federal and provincial government buildings, nursing homes, office and industrial buildings, day care centres, spas, hotels and casinos, airports, and the list goes on. Many people who suffer from environmental illnesses in these buildings can breathe easier because of Eco-Max products.
They are immensely grateful to all the distributors, building service contractors, decision makers and safety committees at all levels of government and in corporations across Canada for supporting the cause in making the concept of "Cleaning for Health & the Environment" a reality in many buildings across the nation.