45 Years of Professional
Cleaning
Carpets • Rugs • Upholstery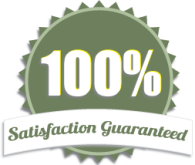 We Back Our Exceptional Customer Service with a 100% Satisfaction Guarantee
Our carpet, rug & upholstery cleaning services won't just remove dirt and stains; they will enhance the health of your family and pets by removing allergens, pollutants & contaminants.
We Back Our Exceptional Customer Service with a 100% Satisfaction Guarantee
Our carpet, rug & upholstery cleaning services won't just remove dirt and stains; they will enhance the health of your family and pets by removing allergens, pollutants & contaminants.
Greater Victoria's Premier Hypoallergenic and Environmentally Conscious Rug, Carpet & Upholstery Cleaners
Your Trusted Carpet, Rug & Upholstery Cleaning and Steam Cleaning Professionals in Greater Victoria
Backed by a team of IICRC Certified Technicians, Coastal Cleaners has been the preferred carpet, rug and upholstery cleaning company throughout Victoria and surrounding areas since 1973. As a family-owned and operated business, we pull out all the stops to provide services that go above and beyond for all of our clients. Unlike franchises or affiliates, our commitment to this kind of personalized experience means you can rest assured knowing you'll get exactly what you're looking for. As Pet Urine Removal Specialists, we have even invested in state-of-the-art-equipment to effectively flush out pet odours and stains. With scheduled appointment times and no additional fees, we're pleased to stand confidently behind our work by also offering a complete satisfaction guarantee!
Here are 7 reasons to choose Coastal Cleaners for your rug, carpet and upholstery cleaning:
You'll Get What You Expect


Before we start cleaning, we will perform a professional carpet inspection and let you know in advance what we can accomplish for you. In most cases, we'll be able to get everything looking pristine! If we do come across a stain that's likely to be permanent, we'll be sure to notify you.

Scheduled Appointment Times


None of this "I'll be there between noon and five." We give an appointment time that is reserved just for you and we will schedule enough time so that there is no need to rush through the job.

Trained and Trustworthy


Our IICRC Certified Technicians are not just labourers; they are trained in the latest techniques and have to pass exams in order to work for Coastal Cleaners! We are members of the BBB and Ethical Services, committing ourselves to upholding the highest standards in the industry.

We Answer the Phone Live


Either the owner of the company or a knowledgeable staff member will be answering the phone and answering all of your questions. We'll help you make an informed decision.

Honest Pricing


We charge by the square foot on carpet and rug cleaning. There's no "bait-and-switch" per room pricing, no hidden charges, no fees and no high-pressure sales.

Family Owned Business for 45 Years


We have a reputation of excellence in Greater Victoria. We want to ensure that we are the company that you trust to care for your home and refer to your friends and neighbours.

The Most Thorough Cleaning Ever – Or It's Free


Coastal Cleaners offers a complete satisfaction guarantee. If we miss a spot or should a spot reappear, we will promptly return and re-clean it at our own cost. If you are not satisfied with any area, we'll return and clean that area. If you do not believe that we have given you the most thorough clean possible, we will refund your money.
We Use Environmentally Certified Products
If you're looking for a carpet cleaning company in Greater Victoria, Saanich, Oak Bay, View Royal, Westshore or the Peninsula, choose the environmentally friendly choice – choose Coastal Cleaners. Our promise to our valued clients is that for your health and for the health of our planet, we only use non-toxic, non-allergenic and environmentally friendly products. Nearly all of the solutions that we use at Coastal Cleaners are Green Seal or EcoLogo Certified, which means these products are tested against science-based environmental leadership standards. Not only are these products safe for your family and the environment, they are also incredibly effective. At Coastal Cleaners, we clean:
Our family-owned company has been serving Vancouver Island for 45 years, and we look forward to the opportunity to enhance your space with our professional cleaning services. We encourage you to
give us a call
 at
250‑598‑4747
to learn more about the many benefits of our services or to
request a free estimate
.
Our 100% Satisfaction Guarantee
Coastal Cleaners guarantees that our products and services will:
Be non-toxic
Be non-reactive and non-sensitizing to skin, lungs and eyes
Contain readily biodegradable ingredients
Contain no carcinogens, reproductive toxins or heavy metals
And, if you're not 100% satisfied with an area that we've cleaned, or if a spot comes back, we come back at no charge – guaranteed!
Awards & Reviews
#1 Most Popular Home Improvement Specialist in Victoria
#2 Most Popular Home Improvement Specialist in British Columbia
#14 Most Popular Home Improvement Specialist in Canada
This kind of dedication and professionalism has also allowed us to continuously receive positive feedback from clients such as:
Marvelous Cleaning Services
"Dwayne of Coastal Cleaners cleaned my carpet on Friday, and I am so pleased with the result. I have a medium hair black cat who sheds a lot. With the usual cat issues, the cleaning was marvelous. I recommend this company, and the employees that I spoke with highly. Very professional and know what they're doing."
– Heather B.
Best Cleaning Services Ever
"The landlord of our building said Dwayne did a phenomenal job of the carpets. Best he has seen. Thanks Dwayne!"
– Lisa A.
Hardworking & Does Whatever it Takes
"I have done business with Elaine in the past. She stands out as someone who is hardworking and refuses to let any obstacles in her way. She is someone who will not accept excuses and will do whatever it takes to get a job done."
– Shannon T.