45 Years of Professional
Cleaning
Carpets • Rugs • Upholstery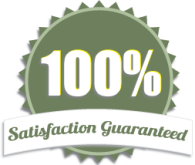 Area Rug and Oriental Rug Cleaning professionals in Greater Victoria
As a family-owned and operated business, Coastal Cleaners understands the importance of treating each and every one of our clients like they are members of our own family. We go above and beyond to ensure that each client feels cared for and important to us. We are pleased to provide you with a 100% satisfaction guarantee. For a hassle-free experience and added peace of mind, we also offer scheduled appointments and only use products that are safe for your family, your pets and the environment!
45 Years of Professional Rug Cleaning Experience in-Shop and in Home
At Coastal Cleaners, we have been cleaning, restoring and protecting area rugs for over 45 years. We take the time and care to properly treat your rug to maximize your end results. We clean a large percentage of area rugs in-shop, because it allows us the time to:
Fully inspect under our special shop lights
Properly pre-treat all spots and stains, allowing for appropriate dwell time
Thoroughly vacuum of front/back/front again with a high-vibration machine that will dislodge dirt particles trapped within the knots in the backing of the rug
Choose the appropriate cleaning option, depending on the style and material of the rug, and degree and type of soiling
Have the ability to clean them several times if required
Control drying with adjusted humidity and air movement
Perform a complete and thorough post-cleaning inspection to check for remaining spots, odours and any other drying issues
Do a final vacuuming of face yarns and roll up for storage until delivery or pick up
Reasons to Hire a Coastal Cleaners Professional to Clean Area Rugs and Oriental Carpets
Some people consider rug cleaning to be a do-it-yourself activity, but in fact there are a number of good reasons it is better to hire a professional to clean the area rugs and Oriental rugs in your Victoria, BC home.
Professional Cleaning is More Effective


At Coastal Cleaners, our professional area rug cleaners use specialized equipment to safely root out and remove deep, ground-in dirt and contaminants that a regular home vacuum or rental steam cleaner cannot reach. A professional cleaning by Coastal Cleaners will clean your rugs and if required disinfect them as well, creating a healthier environment for you and your family. Professional cleaning will also reduce the amount of allergens in indoor air, which is good news for anyone in your family that suffers from allergies.
Our Professional Cleaners Have Experience with a Variety of Rug Types


Not all area rugs are created equal; there are several types of rugs on the market, made from many different materials, and a cleaning method that works perfectly on one type of rug could be entirely wrong for another type. Using the wrong cleaning technique or product can damage the fibre or even ruin your rug. Our experienced rug cleaning professionals can also assess the condition of your rugs to determine how often they should be cleaned. A regular schedule of cleaning can prevent or eliminate a number of issues, keeping your rugs looking great and functioning effectively for a longer period of time.
Professional Cleaning Can Help Extend the Life of Your Rugs


Replacing unsightly and worn out area rugs can be an expensive proposition, so it only makes sense to take measures to help them last as long as possible. Having your rugs cleaned by Coastal Cleaners on a regular basis can actually extend the life of your area rugs because we remove deep-down dirt, sand and grime that can permanently damage rug fibres. This damage manifests as wear and discolouration that cause your rugs to look old before their time.
Professional Cleaning Can Alleviate or Eliminate Trouble Spots


Area and Oriental rugs, especially those placed in high-traffic areas, can soon become stained and worn. Coastal Cleaners professional area and Oriental rug cleaning in Victoria can restore the appearance of your rugs, eliminate odours, and prevent matting caused by overuse.
Professional Cleaning Frees Up Time for More Important Activities


Rug cleaning is not a simple task; it requires an investment of time and energy. Don't you have better things to do? Perhaps one of the best reasons to hire Coastal Cleaners to clean area rugs and Oriental rugs in Victoria is simply that it frees up time for you to do the things you enjoy, or to spend more time with your family. Let our experts take care of cleaning your rugs while you take care of more important things. Give us a call today to schedule an appointment.