45 Years of Professional
Cleaning
Carpets • Rugs • Upholstery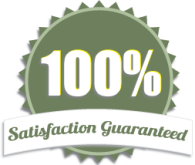 Trust us as your professional upholstery cleaners in Greater Victoria
With professional upholstery cleaning services from Coastal Cleaners, we can help prolong the life of your cherished furniture. Whether you've got a favourite chair you like to cozy up in, a large sectional that's used to watch a movie or the big game, or even antique and custom-made furniture in need of special care, our superior upholstery cleaning services in Greater Victoria can provide the TLC your furniture needs so it can be enjoyed for years to come. With our exceptional customer service and honest pricing, clients have enjoyed working with our family-owned and operated business for more than 44 years. With a complete satisfaction guarantee, you can also take peace in knowing that we'll do whatever it takes to get the job done right.
Keep Your Furniture Looking Good as New
Most people should have their furniture cleaned professionally every 12-18 months. That being said, if your furniture is heavily used by children and/or pets, you may want to clean it more frequently.
We Specialize in Delicate Fabrics
We specialize in delicate fabrics such as cotton, rayon, silk, linen, velour, velvet, brocade and microfibre. We can also clean all synthetic fibres and even most leathers.
The Benefits of Professional Upholstery Cleaning
As any homeowner knows, furniture is expensive! Doesn't it make sense to extend the useful life of your upholstered furniture by having it cleaned on a regular basis?
Upholstered fabrics easily absorb lots of dirt from animal fur, food particles, dust and many other sources, all of which can harm your health. Even if it infrequently used, upholstered furniture will collect dust and grime, soils and contaminants that erode the fabric and cause discolouration, wear and tear. Coastal Cleaners professional upholstery cleaning in Victoria, BC ensures that the dirt and contaminants that cause fabric to break down are rinsed away. Did you know that upholstery can harbor dust mites, just like your mattress does? It's true. And because humans shed so many skin cells every day, those dust mites never have to worry about missing a meal. They will settle right in, start a family and begin eating and defecating on your furniture without delay!
The Importance of Properly Cleaning Upholstered Furniture
Many consumers are unaware that using over-the-counter cleaning products can permanently damage their furniture. Our experts will select the best cleaning methods for your upholstered furniture and help you avoid the risk of fungi and bacteria developing. These can cause any number of health problems, including allergic reactions, and can create a bad smell in your home.
Our professional upholstery cleaners complete specialized training and employ high-powered equipment to remove more dirt, debris, odours and stains. The equipment used by our professionals is better at removing stains and extracting debris from deep in the fabric than anything that can be rented or purchased by a nonprofessional. Coastal Cleaners' technicians are trained to use the correct amount of water, as over-saturating the fabric can cause additional damage and leave the piece in worse shape than when you started.
Restore the Appearance and Function of Your Upholstery
The key to maintaining upholstered furniture is to let us do the job. There is simply no better or more effective means of restoring the appearance and function of upholstered furniture than professional upholstery cleaning. In Victoria and surrounding areas of British Columbia, Coastal Cleaners is your source for expert upholstery cleaning at a competitive price. With more than 4 decades of hands-on experience to fall back on, you can feel confident that you will receive the best quality service available. For more information, or to schedule service at your location, please contact us today!